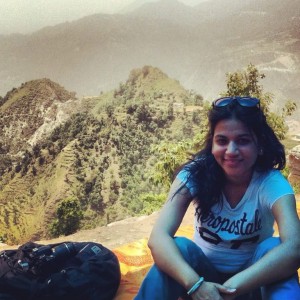 THIS MONTH'S VOLUNTEER'S STORY.  Volunteer job at Lha: Contributing Writer and English Tutor.
 People have different reasons for volunteering – my reason for living this opportunity was to "experience and learn". My thanks go to Lha, because although from the outside, what Lha does might look like a drop in the ocean, I found here a power of global resource which comes from the heartfelt passion of the countless skilled volunteers from different parts of the world, who work together to be a part of the ever progressing Tibetan cause.
A month within the mysterious Tibetan community here has opened my eyes to a world resting peacefully among the mountains of Dharamshala, and a community who live their lives through practicing Buddhism.
I found the many interesting people I have met here have inspired my idea of a global "family", I have realised that compassion is the one thing that binds humans around the globe, and that English is the one language common to every nation and every religion.
As an Indian, it has been fascinating for me to learn how my own country has opened her doors to the increasing numbers of Tibetan in exile, and has become their home. The discussions I had in Lha conversation classes touched my heart as I heard stories of people crossing ice cold mountains in search of safety and peace, and of many who still yearn for Tibet, and whose biggest dream is to go back and visit the lush grasslands there.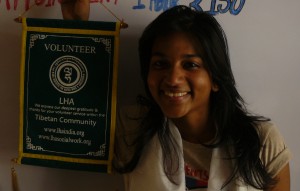 As a tutor getting to know my student, a Buddhist nun who fondly calls me 'teacher', I learned to understand the meaning of many Buddhist rituals and traditions, making me a tiny part of this magnificent religion, and in return I gifted her the skill of becoming fluent in a language that for her will remain important in the future.
Today I look back at how little I knew, and what came along for me were thirty days of learning more and more. To me, India, my homeland, is much more beautiful now, as the travellers I met made me look at her through their eyes. Now I know that people visit Varanasi and Rishikesh in search of spirituality and to experience our culture. I have learned to see our architecture as a mesmerising art and to learn that we as a nation are more developed than suggested by the international media reports. And can I only hope that Delhi will become a better experience for people who visit in times to come.
My experience as a volunteer started when I left behind the life I had in order to shake things up in my life, meet new people, and create new stories, and ends with the thought that "if only" more people could do what a bunch of us just did!
– See more at: http://contactmagazine.net/dharamasla-life/tashi-delek/#sthash.8ErzMCj0.dpuf