I came to volunteer with Lha beginning in May 2015. My initial plan was to stay three months but life sometimes takes unexpected turns and I ended up staying seven months.
I grew up in Switzerland where I have been involved in the Tibetan community for over ten years. That saying, I knew how kind and warm hearted the Tibetans are but being here, I have been overwhelmed by the kindness and generosity the locals have for me. Whenever I stroll through the streets I encounter smiles and open hearts.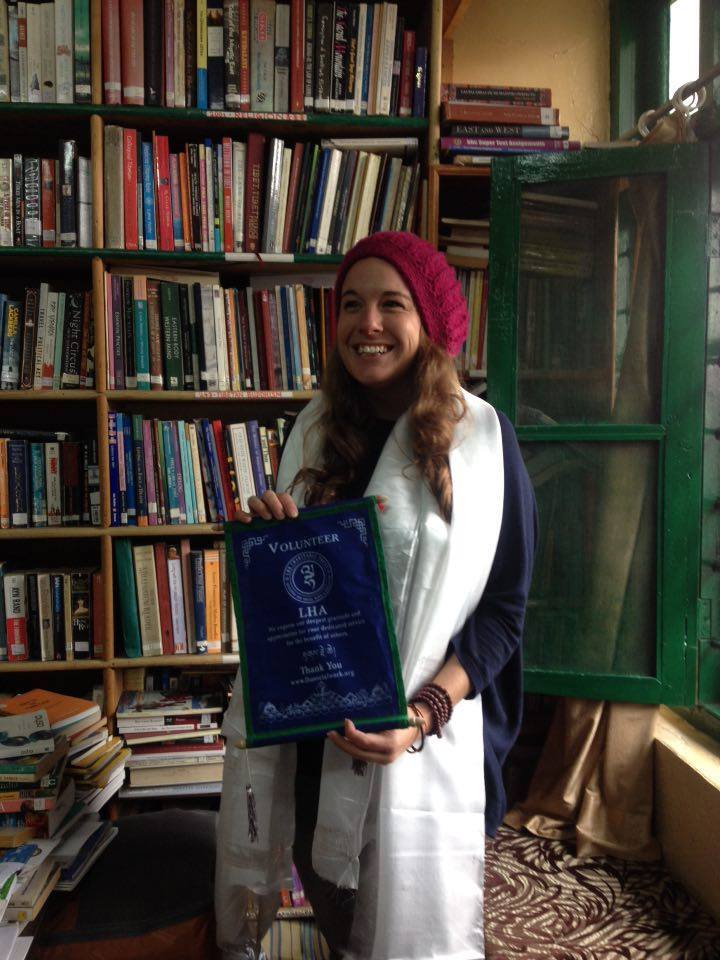 The decision process to come to volunteer with the Tibetan community all started with a lovely woman called Tashi. She lives with her husband and her three children in Switzerland and she was the one who introduced me to Tibetan culture for the first time.
Every year she would make Momos, Petsel and Khapse for Losar and sometimes she would tell me about her life in Tibet. My sympathy and love for her opened my heart to the plight of Tibet.
I somehow felt strongly connected to that country and its people, even though I had never been there. I enjoy their sense of humour, their passion for life and their compassion for all beings. These are qualities I truly admire in people and I believe that this world would be a better place if all human beings would care for each other and be compassionate.
It pains me to know what is happening in Tibet since the occupation and being confronted with the injustice of oppression and the loss of individual freedom, the desire grew in me to do something for the Tibetans and to stand together in solidarity.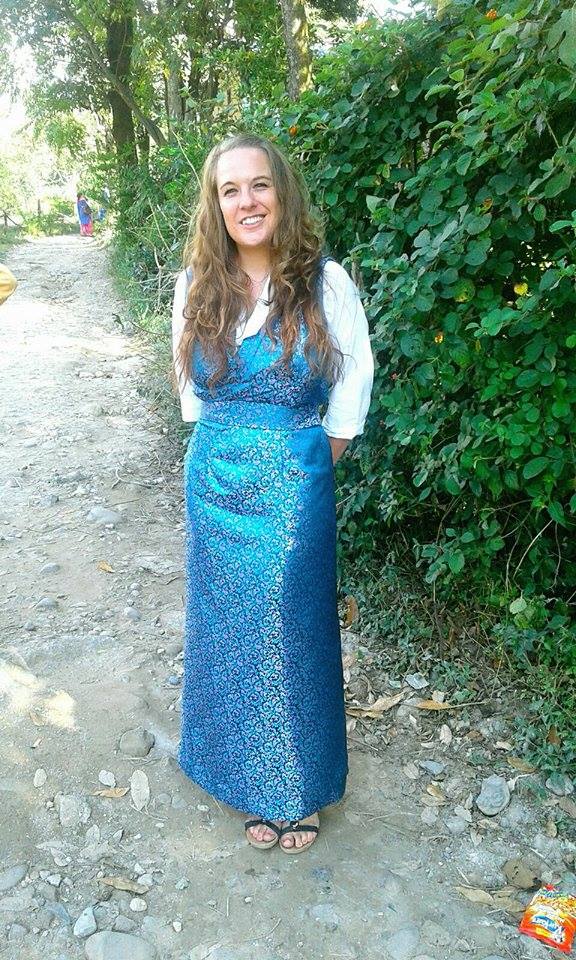 So I left Switzerland, not being sure what would await me. Honestly, I was quite nervous and worried that I would not have anything to offer that could be of use.
However, already upon arrival I was overwhelmed with the majesty of the Himalayas and the colourful prayer flags took my worries with them upon the wind.
It was love at first sight. Since then I have met lots of inspirational people and the work I have been able to do for Lha has been deeply satisfying. Initially, I was supposed to help out with English Conversation Class and tutoring but I ended up being involved in almost all their projects, including teaching an English and German class and ending my volunteer stay as assistant volunteer coordinator.
I am humbled by the trust Lha showed in me and they helped me growing as a human being. I realised that in the future, I want to continue teaching and helping others grow and by doing so, having the chance to grow myself.As His Holiness says "if you contribute to other people's happiness, you will find the true meaning of life".